Directions & Lodging
Directions:
The event will be held on Skinner Hollow Farm on (Historic) Route 7A in Manchester, Vermont. The farm is located on Rt 7A (otherwise known as the Ethan Allen Highway) exactly 1.8 miles south of the Equinox Hotel.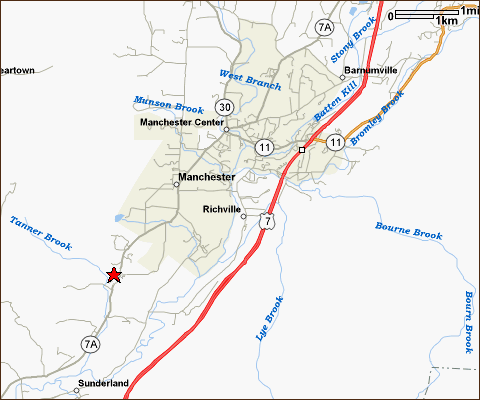 For a detailed, expandable map, please try this MapQuest link.
Area Lodging and Accomodations:
There are many lodging options in the Manchester area. These three motels are very convenient to the event site (within one to two miles):
Brittany Inn Motel
Northshire Motel
Weathervane
Camping on site may be permitted. Please contact us if you would be interested in camping at Skinner Hollow Farm.